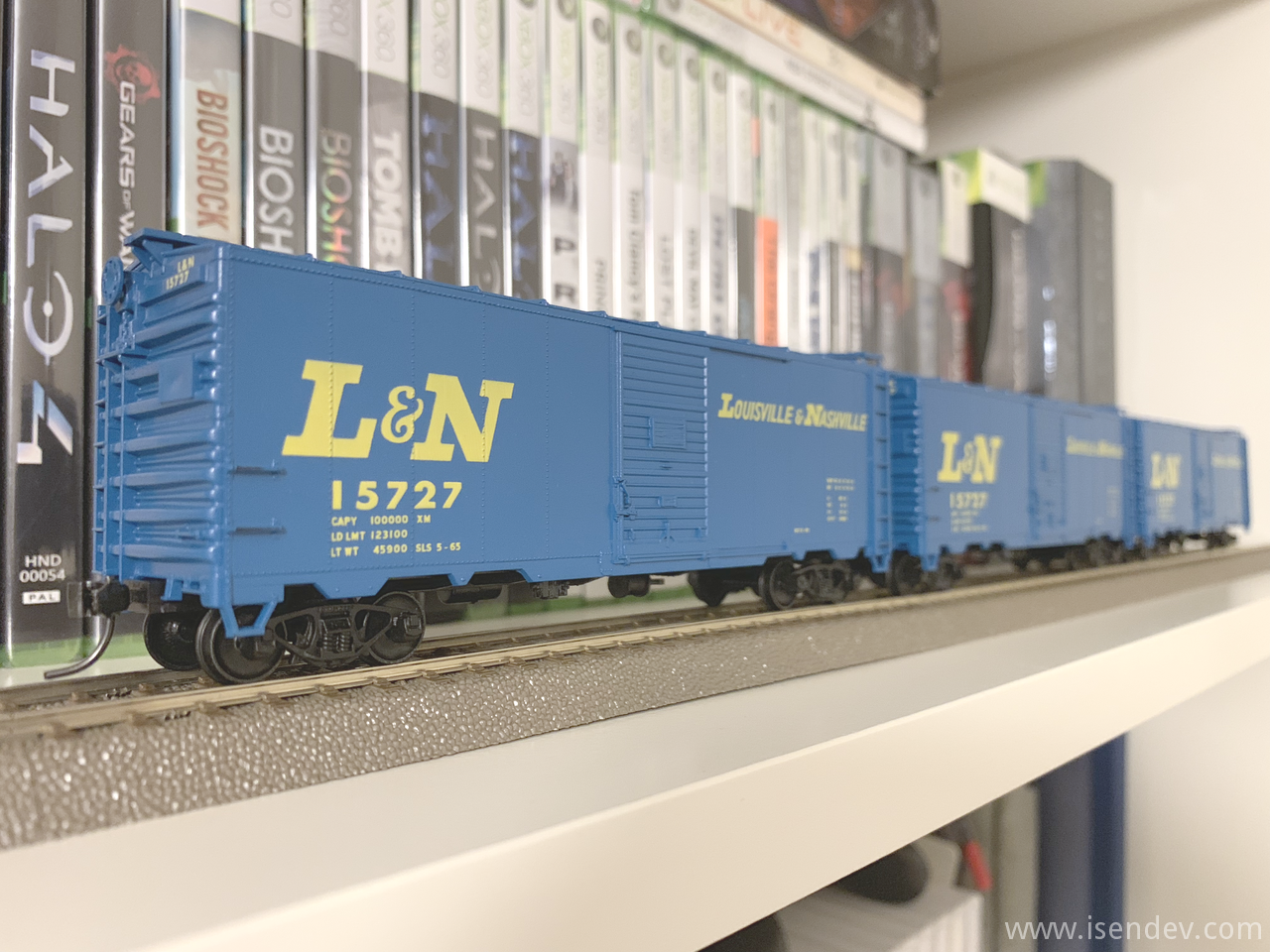 After a long time, I've returned back to my old hobby of railway modelling. When I was young, I spent countless hours playing with my dad's collection and now, in my forties, I would like to start my own collection with some american model trains.
It is difficult to find such models for sale in Spain, but looking from time to time on auction sites, you sometimes get an offer that is worthwhile. Back in January, I found a set of 6 x 40' AAR (Association of American Railroads) standard box car kits. These kits were made in 1995 by Accurail (Ref. 1524) and decorated with the L&N (Louisville & Nashville Railroad) colors. They are easy to assemble and should not take more than half an hour to complete each of them.
Here are some photos and information about the building process of one of this Accurail box car kits. Note that wheelsets and couplers have been upgraded to Kadee parts.
Read more...
All kits came in its original box and with all its contents intact. Time to prepare glue and tooling for building one of them.
I've attached the weight to the car box chassis using hot glue and the additional under frame accesories using Tamiya extra thin cement.
Old Accurail kits came with nearly non-funcional plastic couplers (newer kits came with much better Accumate couplers), so I've replaced them with some Kadee #148 Magne-Matic couplers.
Another upgrade: Stock plastic wheelsets were replaced with Kadee 33" diameter smooth backed wheelsets (Kadee reference #520). These new wheelsets come with NMRA Code 110 profile (US National Model Railroad Association standard H0 gauge) and are compatible with my Trix C-Track layout.
Once the trucks were installed, I only had to join the box to the chassis to finish the car.
I think that I'm going to buy some decal paper and try to renumber the box cars. I don't like that all of them have the same road number...